Sold
Out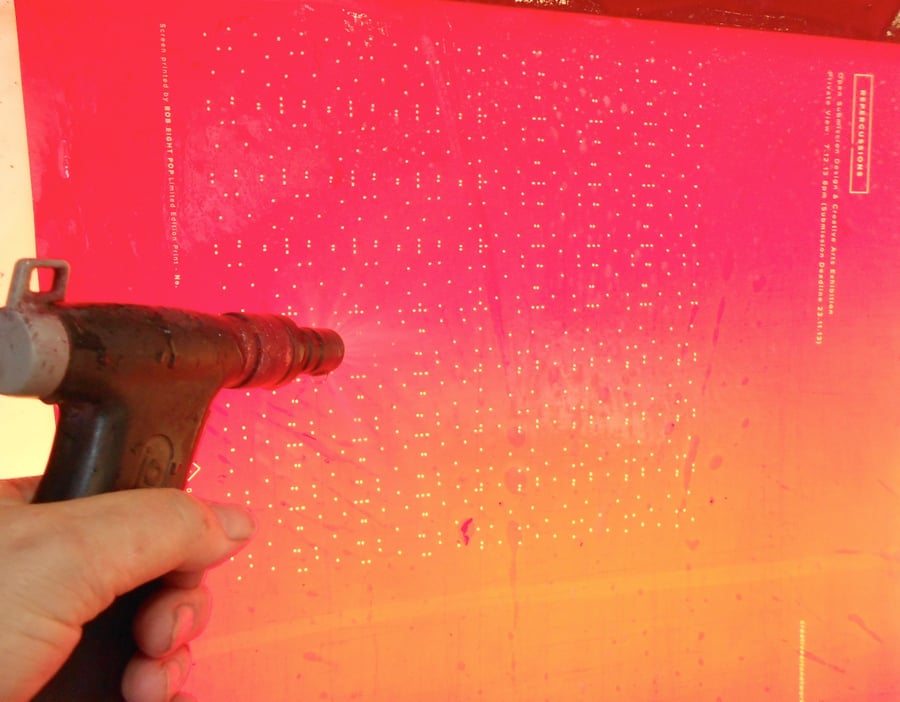 Repercussions Exhibition 2013 Screen-print
£

25.00
For our first ever 'Friday Freebie' we are giving away (for just 1p!) our last few hand numbered limited edition screen-printed posters left over from our 2013 open submission exhibition, Repercussions. All it will set you back is 1p and the postage!
But get in quick as we only have a handful remaining!
Postage will cost £2.49 UK or £4.49 Worldwide.
Run: 100. 50 Grey, 50 White
Stock: GFSmith Colorplan 230gsm
Screen printed by: Bob Eight Pop
Design: Chris Smyth