Sold
Out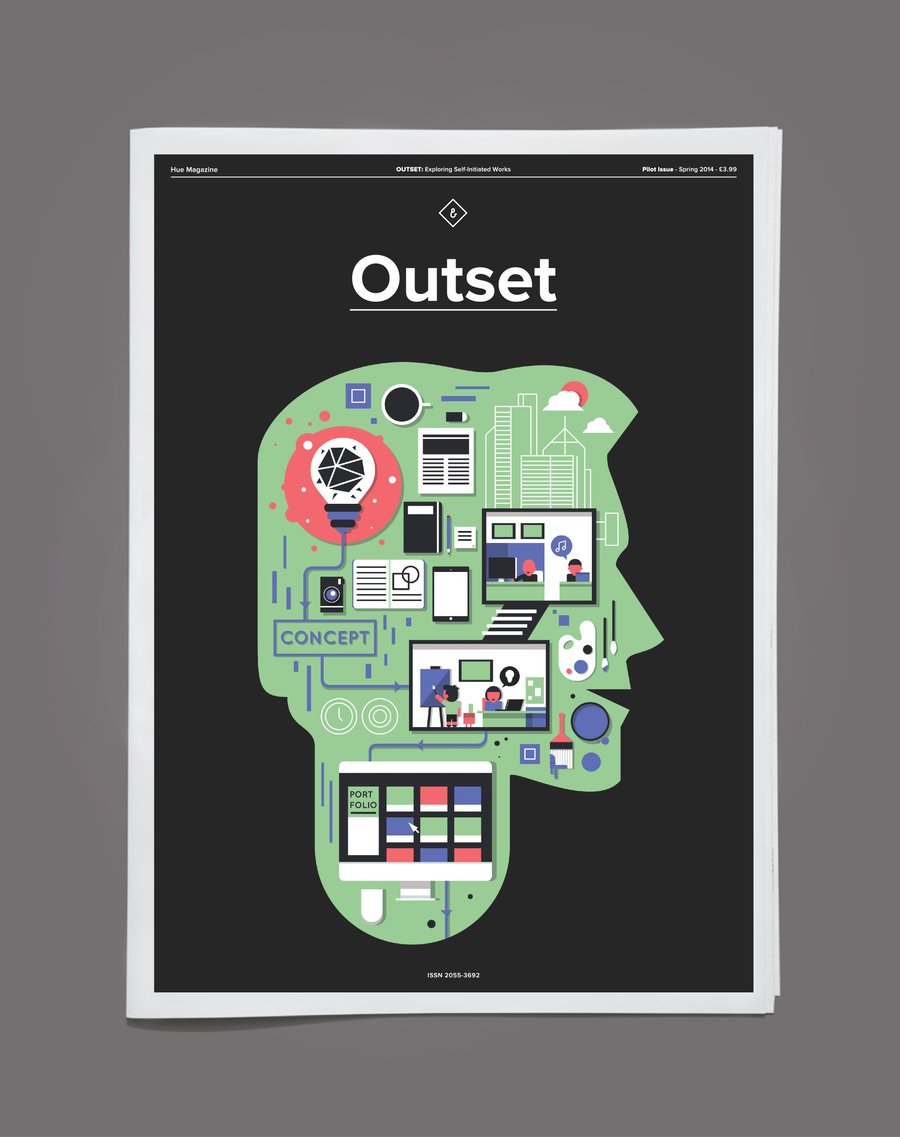 Hue Magazine - Outset 'Exploring Self-Initiated Works'
£

3.99
The pilot issue of Hue Magazine, Outset, explores the origin of ideas behind self-initiated works.
Hue magazine aims to discuss aspects of creative studio culture and practice that stretch across a varied range of creative disciplines, from the unique approach of creatives connected to the Church.
We invited a number of studios, freelancers and creative directors from around the world to comment on the process behind their self-initiated works and studio projects. Encouraging them to respond however they felt appropriate.
Featuring in Outset: Luke Tonge, Jesse Bryan, Kyle Steed, Jr. Canest, Blaine Hogan, Jake Johnson, Jelani Pomell, David Sorley and more.
Free P&P to UK Only - Everywhere else £2.50
Format: 289x400mm
Publication Date: May 2014
Binding: Newspaper
Pages: 28
Editor & Designer: Chris Smyth
ISSN Number: 2055-3692
Printed By: Mortons Ltd
Cover Artwork: Tommy Chandra